C Duffy Photography, Manchester Wedding Photographer.
Hi there, I'm Carl of C Duffy Photography and if you're looking for a fun and relaxed professional wedding photographer then look no further.
You and your wedding are unique and I want to hear all about what is going to make your day special to you, then capture the people, the fun, the laughter, the tears and all those personal details in images that you will treasure forever.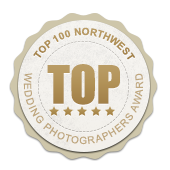 I have been fortunate enough to shoot wonderful weddings at many of the North West's most beautiful wedding venues, below is a selection. Check out the blog for weddings at all these North West Wedding Venues and more:
Eaves Hall Wedding Photographer
Farington Lodge Wedding Photographer
Bolton School Wedding Photographer
Red Hall Hotel Wedding Photographer
Ferraris Country Hotel Wedding Photographer
Astley Bank Hotel Wedding Photographer
The Bolholt Hotel Wedding Photographer
The Crimble Wedding Photographer
Langdale Hotel, Lake District Wedding Photographer
Rochdale Registry Office Wedding Photographer
Shaw Hill Hotel Wedding Photographer
Fisherman's Retreat Wedding Photographer
Last Drop Village Wedding Photographer
Haigh Hall Wedding Photographer
Mytton Fold Hotel Wedding Photographer
Lymm Hotel Wedding Photographer
Cloisters Suite Wedding Photographer
Rivington Hall Barn Wedding Photographer
Mere Hall Wedding Photographer
Mitton Hall Wedding Photographer
Statham Lodge Wedding Photographer


Manchester Wedding Photographer • Manchester Wedding Photography


Carl Duffy, trading as 'C Duffy Photography'
103 Somerton Road, Bolton, BL2 6LN.
01204 402 317